Eco Bank Nigeria/West Africa PLC
Office of: Dr.Mrs.Elizabeth Nadu Denloye
Telephone Line: +2348154623521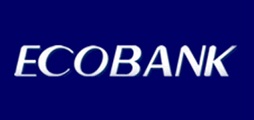 Attention Beneficiary
I write to inform you that your United Nations Compensation fund of US$10.5 Million Dollars which the UN Secretary General,
Mr. Ban Ki-Moon approved; to be paid to all those who have lost some money as a result of scam on the internet of which your
name is included, has been programmed into an ATM Card and is ready for delivery via FedEx Courier Services to your doorstep
right now.
You are entitled to withdraw US$150,000.00 dollars daily from this card and our card is interswitched meaning that you can use
it on any ATM Machine anywhere in the world.
Kindly forward your full names, telephone number and complete receiving home address so that we can dispatch it to you
immediately within the next 3 days; Thro: Fiduciary & your UN appointed solicitor
%REPLYTO_ADDRESS%
%RCPT_NAME%
Kindly treat this message as very urgent.
Sincerely yours
Dr.Mrs.Elizabeth Nadu
Telephone Line: +2348154623521
For: Eco Bank Nigeria/West Africa PLC