Wednesday 22 December
Manager/Ceo
Dear scams@scamdex.com,
My Name is Mr. Maxwell Patrick,
I have interest in your country and I will like to invest this large
amount with your company or Estate business in your country, but I
don't know anybody that will help me to invest this momey there, that
is my reason of contacting you to know if you will be of assistance.
I have $25M dollars to invest in a profitable business in your
country. The money is right now in an Embassy vault in Europe.
If you can handle it then let me know through my private
email: maxpat70@aol.co.uk, so that i can give you the details
of my proposal.
I am ready to give you 25% of the money if you assist me,
and 10% for the defraying of every ascertainable expenses.
Waiting to hear from you for further information.
Best regards,
Mr. Maxwell Patrick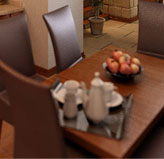 place here your privacy disclaimer and unsubscribe link...
---
Since you're here …
we have a small favour to ask. More people are visting Scamdex and Scamalot than ever but advertising revenues are falling fast and we have no 'product' to sell. And unlike many informational websites, we haven't put up a paywall or membership barrier – we want to keep our site as open as we can. So you can see why we need to ask for your help. Scamdex/Scamalot websites takes a lot of time, money and hard work to keep running. We do this because we hate to see our fellow humans getting scammed out of their hard-earned money by low-lives.
Consider switching off your AdBlocker (if you use one) or contributing directly by one of the links below. Thank you for reading!