The Scamdex Scam Email Archive



International Monetary Fund (IMF)
Headquarters: 1900 Pennsylvania Ave NW, Washington, DC 20431, USA
Tel:  +1 202-623-7002

Attention Dear,

            This Message Is Very Urgent To Attend:

Greetings From International Monetary Fund (IMF) and United States
Integration, am hereby to inform you officially that an alert come to us
today from United Nation Official through the help of Federal Bureau of
Investigation {FBI} here in United States along with the Moneyweb Private
Bank (Pty) Ltd South Africa. And according to the reporter, World bank
organization together with United State Embassy in France, have approved
to compensate 10 lucky beneficiaries as a (scam victim), and your
registered email address was found among the 10 lucky
beneficiaries,meanwhile the fund GBP£4,500,000.00 will be release this
week as soon as the beneficiary meetup/comply with the
instruction/requirements such as your personal and bank account
information and your receiving method because we have Three options listed
down here.

The Approval Protocol Code No#: 567909096KMMF00

The Transaction Confirmation Reference No#: 779NVNNVCNCQQ1098

Please try to quote this numbers when replying back to us it will help us
to allocate your claim file and facilitated the transaction amicably.

Secondly the law stated that every beneficiaries will take care of the
transaction base on your favorable means of receiving as listed here and
its the law guiding the offer. Finally this compensate have a terminal
date therefore any beneficiary who refuse or delayed to comply earlier,
will definitely miss this fund and the golden opportunities and its just
one week guarantee as directed thanks l will stop here till We hear from
you

Here are the three means of receiving the fund

(1) Bank To Bank Wire Transfer guarantee of two days (48hrs).

(2) By ATM CARD means of courier delivery.

(3) Through MoneyGram Outlets Express Transfer

We are waiting for you by the answer on how you want receive your money
GBP£4,500,000.00 (Four Million Five Hundred Thousand Great Britain
Pounds)only,if you can hurry up to provide your receiving details today
before tomorrow by afternoon you must confirm your total payment funds
completely.

We are expecting your urgent respond together with your favorable option
to enable us proceed immediately towards the transfer/delivery and
guarantee the accomplishment in your favor thanks reply

========================================================================
KINDLY DO EMAIL US AT: test@magsmedia.org

FOR INQUIRIES PLEASE EMAIL US AT: berno@012.net.il

TO CLAIM YOUR PAYMENT FUNDS DO EMAIL US AT: dmh@nemont.net
========================================================================

PLEASE FILL IN THE FORM BELOW TO ENABLE US SPEED UP THIS TRANSACTION NOW:

(1) FULL NAME:---------------
(2) DATE OF BIRTH:---------------
(3) MARITAL STATUS:---------------
(4) OCCUPATION:---------------
(5) HOME ADDRESS:---------------
(8) COUNTRY:---------------
(9) NATIONALITY:---------------
(10) CELL (MOBIL) NO:---------------
(11) TEL:NO:---------------
(12) FAX:NO:---------------
(13) PASSPORT / ID COPY:---------------
(14) YOU CAN AS WELL BY ATTACHED YOUR BANK ACCOUNT DETAILS FOR THE WIRE
TRANSFER DIRECTLY INTO YOUR DESIGNATED BANK ACCOUNT WITHIN 48HRS.

Should you require any clarification, please do not hesitate to contact
our Customer Service Hotline anytime at +27 (0) 83 3180 304 (within South
Africa), or +1 (800)-325-6000 (outside South Africa). For clients of
Moneyweb Treasures, Treasures Private Client or Private Banking, please
call +27 (0) 83 286 6653 (within South Africa) or +27 (0) 31 262 1527 (
outside South Africa). FAX:+27 (0) 86 558 5226 or just email us.

Please view the attached file.

We take this opportunity to thank you for using MONEYWEB PRIVATE iBanking
South Africa.

Yours in Services,
Dr. Mrs. Hendrina Cecilia Van Der Linden
Chief Correspondent,
International Customer Relation Officer
Moneyweb Private Banking (Pty) Ltd South Africa.
Tel:  +27-(0) 83 3180 304
Fax:  +27-(0) 86 558 5226
For Info Email US: acpd@orange.sn

Money Transfer | Global Money Transfer | Money Gram
https://secure.moneygram.com/track [1] Send a money transfer online to
your friends and family around the world with Money Gram Transfer money
to a bank account or for cash pickup.
------------------------------------------------------------------------
Tel:+27-(0) 31 828 2404 | Fax: +27 (0) 86 558 5226 | Offices Address:
Umbilo Rd| Congela, Durban | 4000,ZA |South Africa|.

--------------------------- Mensagem Original ----------------------------
Assunto: FUNDS-RELEASE ORDER (IMF)
De:      "OFFICE OF THE (IMF) USA <info1@imf-usa.org>"
<clientes@secrel.com.br>
Data:    Qua, Julho 26, 2017 5:21 pm
Para:
--------------------------------------------------------------------------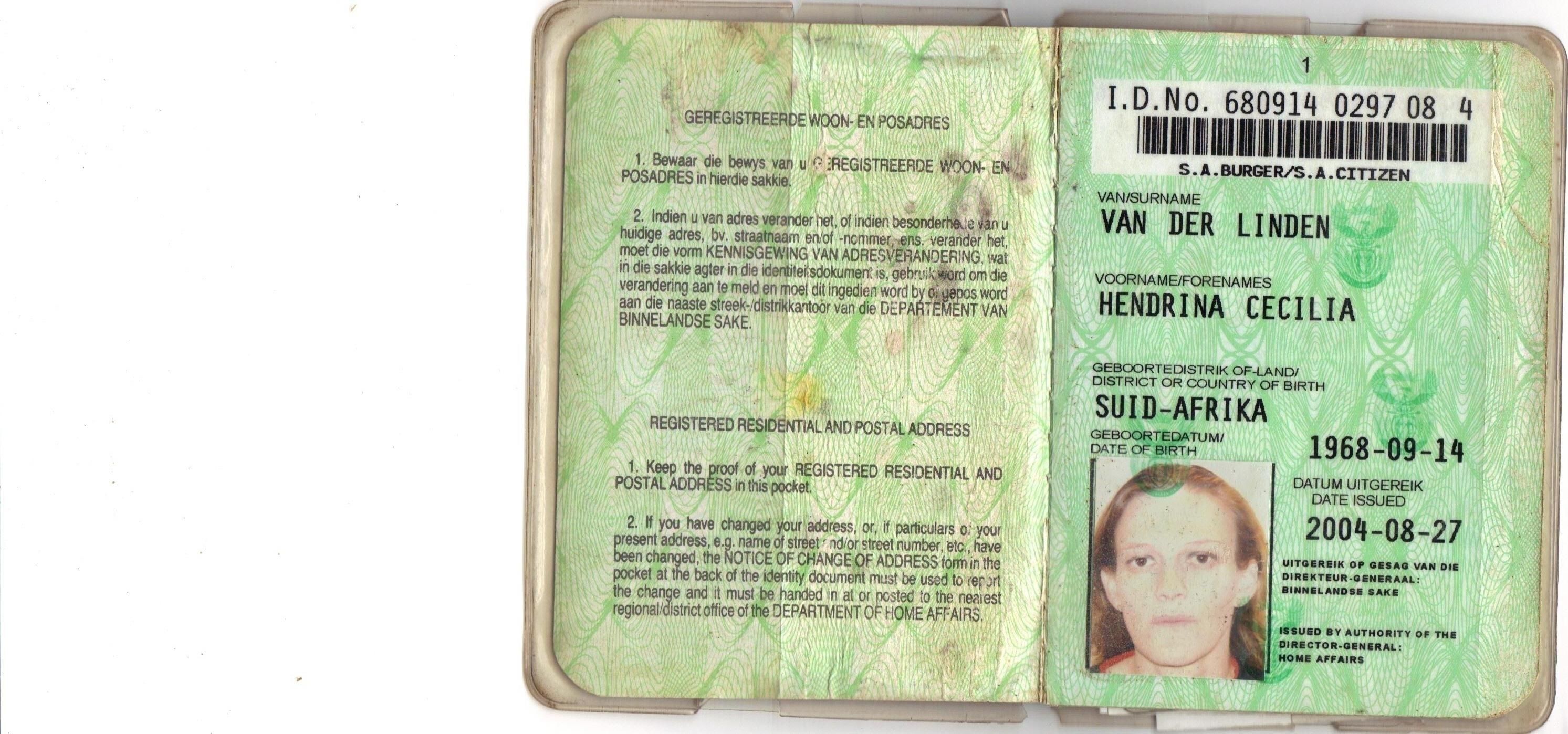 UNITED NATION COMPENSATION FUND PAYMENT APPROVED NOTIFICATION 3 IN ONE 2017.pdf
File: Adobe PDF document

International Monetary Fund (IMF) Headquarters: 1900 Pennsylvania Ave NW, Washington, DC 20431, USA Tel: +1 202-623-7002 Attention Dear, This Message Is Very Urgent To Attend: Greetings From International Monetary Fund (IMF) and United States Integration, am hereby to inform you officially that an alert come to us today from United Nation Official through the help of Federal Bureau of Investigation {FBI} here in United States along with the Moneyweb Private Bank (Pty) Ltd South Africa. And according to the reporter, World bank organization together with United State Embassy in France, have approved to compensate 10 lucky beneficiaries as a (scam victim), and your registered email address was found among the 10 lucky beneficiaries,meanwhile the fund GBP£4,500,000.00 will be release this week as soon as the beneficiary meetup/comply with the instruction/requirements such as your personal and bank account information and your receiving method because we have Three options listed down here. The Approval Protocol Code No#: 567909096KMMF00 The Transaction Confirmation Reference No#: 779NVNNVCNCQQ1098 Please try to quote this numbers when replying back to us it will help us to allocate your claim file and facilitated the transaction amicably. Secondly the law stated that every beneficiaries will take care of the transaction base on your favorable means of receiving as listed here and its the law guiding the offer. Finally this compensate have a terminal date therefore any beneficiary who refuse or delayed to comply earlier, will definitely miss this fund and the golden opportunities and its just one week guarantee as directed thanks l will stop here till We hear from you Here are the three means of receiving the fund (1) Bank To Bank Wire Transfer guarantee of two days (48hrs). (2) By ATM CARD means of courier delivery. (3) Through MoneyGram Outlets Express Transfer We are waiting for you by the answer on how you want receive your money GBP£4,500,000.00 (Four Million Five Hundred Thousand Great Britain Pounds)only,if you can hurry up to provide your receiving details today before tomorrow by afternoon you must confirm your total payment funds completely. We are expecting your urgent respond together with your favorable option to enable us proceed immediately towards the transfer/delivery and guarantee the accomplishment in your favor thanks reply ======================================================================== KINDLY DO EMAIL US AT: test@magsmedia.org FOR INQUIRIES PLEASE EMAIL US AT: berno@012.net.il TO CLAIM YOUR PAYMENT FUNDS DO EMAIL US AT: dmh@nemont.net ======================================================================== PLEASE FILL IN THE FORM BELOW TO ENABLE US SPEED UP THIS TRANSACTION NOW: (1) FULL NAME:--------------- (2) DATE OF BIRTH:--------------- (3) MARITAL STATUS:--------------- (4) OCCUPATION:--------------- (5) HOME ADDRESS:--------------- (8) COUNTRY:--------------- (9) NATIONALITY:--------------- (10) CELL (MOBIL) NO:--------------- (11) TEL:NO:--------------- (12) FAX:NO:--------------- (13) PASSPORT / ID COPY:--------------- (14) YOU CAN AS WELL BY ATTACHED YOUR BANK ACCOUNT DETAILS FOR THE WIRE TRANSFER DIRECTLY INTO YOUR DESIGNATED BANK ACCOUNT WITHIN 48HRS. Should you require any clarification, please do not hesitate to contact our Customer Service Hotline anytime at +27 (0) 83 3180 304 (within South Africa), or +1 (800)-325-6000 (outside South Africa). For clients of Moneyweb Treasures, Treasures Private Client or Private Banking, please call +27 (0) 83 286 6653 (within South Africa) or +27 (0) 31 262 1527 ( outside South Africa). FAX:+27 (0) 86 558 5226 or just email us. Please view the attached file. We take this opportunity to thank you for using MONEYWEB PRIVATE iBanking South Africa. Yours in Services, Dr. Mrs. Hendrina Cecilia Van Der Linden Chief Correspondent, International Customer Relation Officer Moneyweb Private Banking (Pty) Ltd South Africa. Tel: +27-(0) 83 3180 304 Fax: +27-(0) 86 558 5226 For Info Email US: acpd@orange.sn Money Transfer | Global Money Transfer | Money Gram https://secure.moneygram.com/track [1] Send a money transfer online to your friends and family around the world with Money Gram Transfer money to a bank account or for cash pickup. ------------------------------------------------------------------------ Tel:+27-(0) 31 828 2404 | Fax: +27 (0) 86 558 5226 | Offices Address: Umbilo Rd| Congela, Durban | 4000,ZA |South Africa|. --------------------------- Mensagem Original ---------------------------- Assunto: FUNDS-RELEASE ORDER (IMF) De: "OFFICE OF THE (IMF) USA <info1@imf-usa.org>" <clientes@secrel.com.br> Data: Qua, Julho 26, 2017 5:21 pm Para: -------------------------------------------------------------------------- UNITED NATION COMPENSATION FUND PAYMENT APPROVED NOTIFICATION 3 IN ONE 2017.pdf File: Adobe PDF document
---
What Is This?
This Email with the Subject
"27/07: FUNDS-RELEASE ORDER (IMF)"
was received in one of Scamdex's honeypot email accounts on
Thu, 27 Jul 2017 02:32:49 -0400
and has been classified as a
Generic
Scam Email. The sender shows as
"OFFICE OF THE (IMF) USA <info1@imf-usa.org>" <clientes@secrel.com.br>
, although that address was probably spoofed. We recommend that you do not attempt to contact any persons or organizations referenced in this email, as you may expose yourself to scammers and, at the very least, you will be added to their email address lists for spam purposes.