FROM: MRS GRACE S & MICHAEL PAKER (son)
NO55 High land north,
Johannesburg South Africa.
CONFIDENTIAL BUSINESS PROPOSAL

.
With respect, and humility we're writing you this Confidential proposal letter to you which we hope may be of interest to you. There is nothing better for the spirit or the body than comfort of another and it elevates .We seeks the help of another, someone to share, trust and share the unfortunate and depress life we are living presently here in South Africa.
PLEASE OPEN THE ATTACHED FILE AND READ OUR SORROWFULL LIFE.
We need anxiously your assistance and cooperation.
Your truely,
MICHAEL PAKER (son
Telephone: + 27 78 588 1015
Fax line: +27 86 528 5785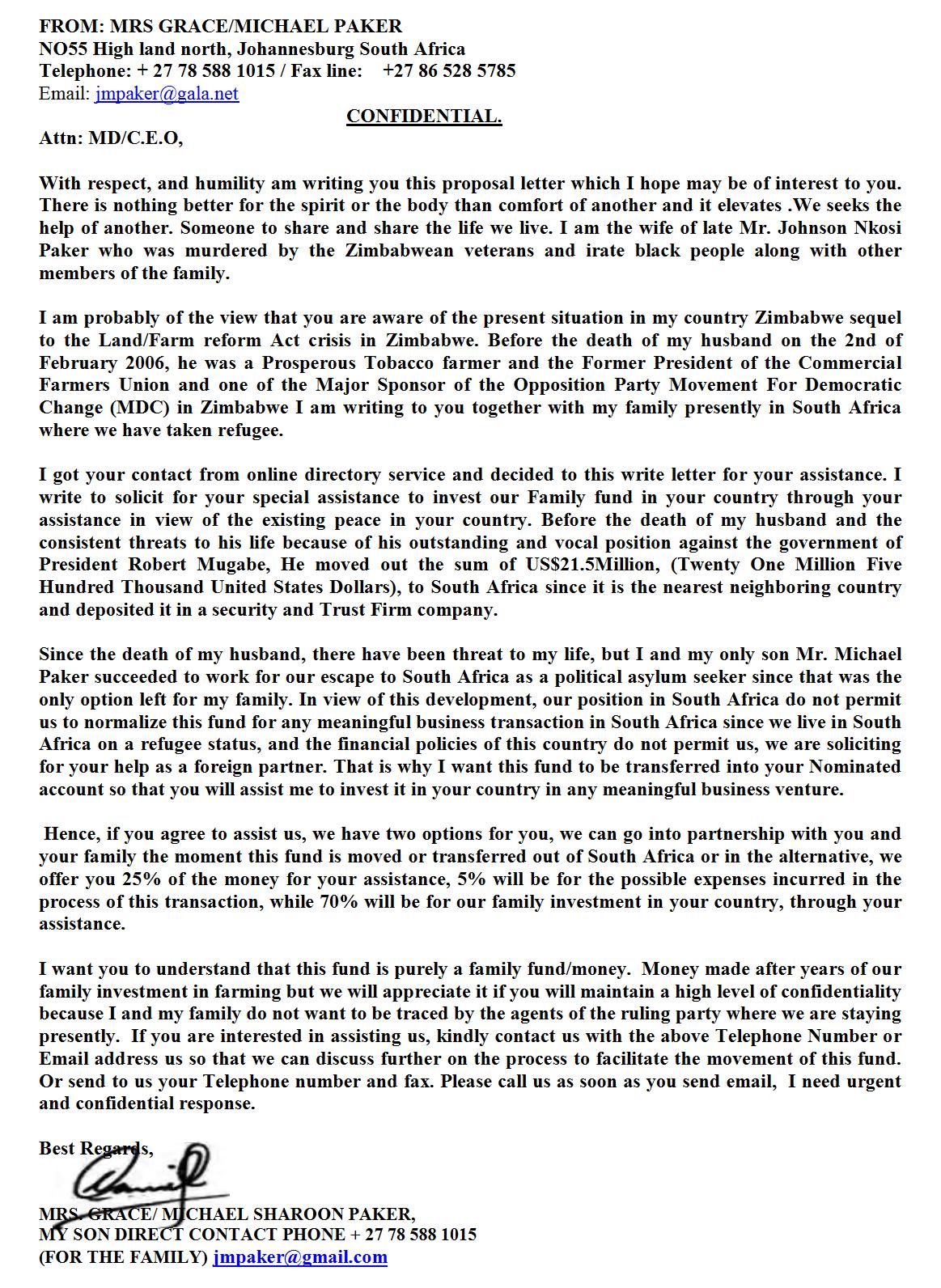 ---
Since you're here …
we have a small favour to ask. More people are visting Scamdex and Scamalot than ever but advertising revenues are falling fast and we have no 'product' to sell. And unlike many informational websites, we haven't put up a paywall or membership barrier – we want to keep our site as open as we can. So you can see why we need to ask for your help. Scamdex/Scamalot websites takes a lot of time, money and hard work to keep running. We do this because we hate to see our fellow humans getting scammed out of their hard-earned money by low-lives.
Consider switching off your AdBlocker (if you use one) or contributing directly by one of the links below. Thank you for reading!